Restore & Renew the Integrity of Your Space
Are you looking for a bathroom and kitchen remodeler to redesign and transform specific areas of your home? Do you need the help of a general contractor who can completely restore your property?
Whether you're looking to improve your property value or give your home a fresh look, the team at Lambert and Barr LLC can handle every phase of your project.
Based in New Milford, CT, our family-owned and operated construction company performs home remodeling and renovations for residential and commercial/non-profit clients throughout our community.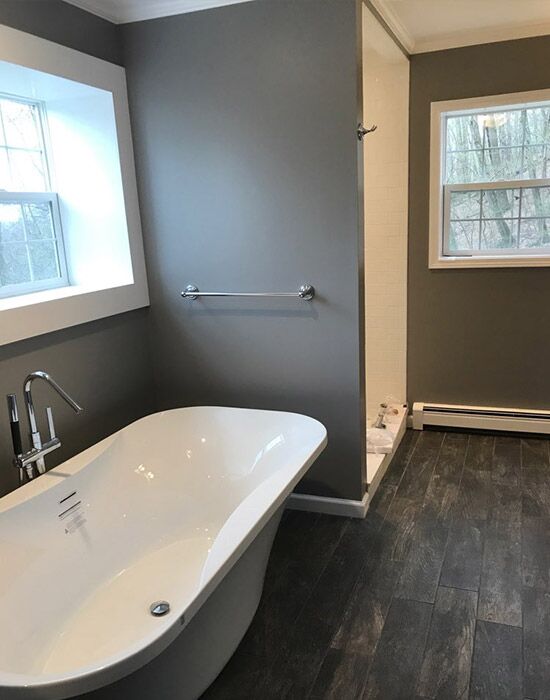 Kitchen Remodeling
The kitchen is the heart of your home, and when it's time to give it an updated look, we can transform your kitchen into a beautiful and more functional space. From redesigning your kitchen layout and adding square footage to installing custom cabinets and countertops, we can oversee and perform your kitchen remodeling project from start to finish.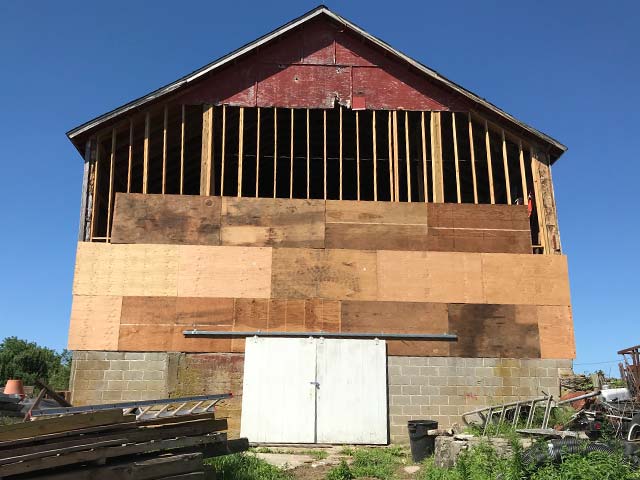 Barn Restoration
Since 1973, Lambert and Barr LLC has completed barn restorations throughout Western Connecticut. Whether we're laying out a new foundation for an antique barn or using new lumber, we restore a barn to its original appearance and maintain its integrity, safety, and functionality. We also provide antique lumber repairs to include sills, side walls, beaming, and more, in addition to new lumber repairs.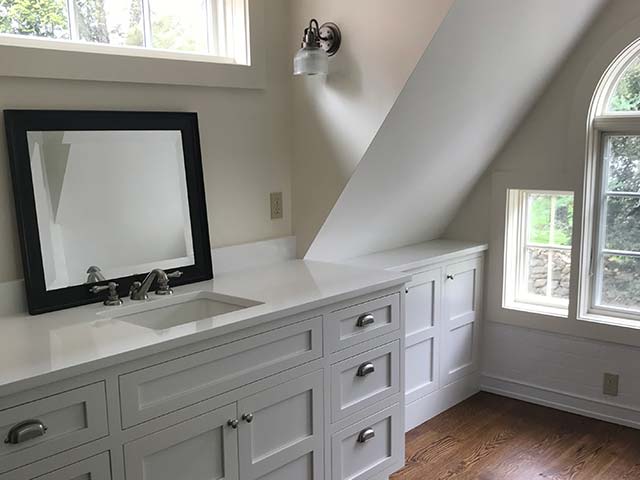 Bathroom Remodeling
Bathroom remodeling can add style and value to your property while better adapting to your needs. We can handle ALL size projects both large and small including small remodeling projects and complete bathroom renovations, providing window installation, custom cabinets and countertops, new tiling, and more.
Complete Interior Remodeling & Restorations
Lambert and Barr LLC has completed several major restoration projects on all types of properties throughout the region. If your property is old, worn down, or in need of major remodeling, we'll restore it to its original appearance and functionality.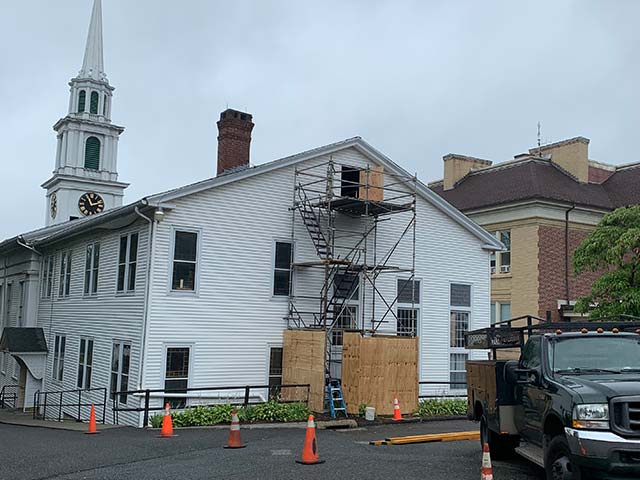 Additional Projects
Decks & Patios
Sunrooms
Window & Door Replacement
Roofing & Siding
Remodeling & Renovation Questions
At Lambert and Barr LLC, we help our clients make educated decisions when it comes to their remodeling or renovation projects. We take the time to explain your project in full detail. If you have additional questions for the Lambert & Barr team, please call us at 860-354-1811.
What can you expect during your remodeling/renovation project?
Our team can plan, design, and complete the entirety of your project. We'll work closely to understand your goals and vision and help you create a spacious, comfortable, and high-value environment.
Do we use subcontractors?
Yes. We can subcontract your project's electrical, heating, air conditioning, and sheet metal work.
How long will your remodeling/renovation project take?
Because every project is unique, we handle every timeline on a project by project basis. We will discuss your project's timeline during your free estimate.
Do we perform jacking and shoring?
Yes. We perform jacking and shoring, and can adapt to your existing structure's needs. We can raise or lower buildings, install temporary beam and post systems, and construct a new foundation.
"Thanks for all that you have done to make our home the warm and comfortable place that it has become."
Tell us about your remodeling/renovation project!